Hiking in Kurjenrahka
May 27-29, 2005
Click for bigger pictures.

Starting the journey.

Rocks stopped us, but we climbed them. After these there were some more rocks, and we climbed them too. That's about we found out we were going the wrong way.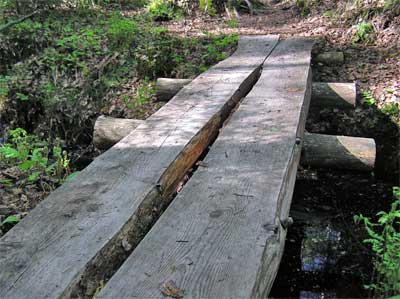 Path from campsite to lake Lakjärvi.

Campsite at lake Lakjärvi.

"All cats must arch their backs."

Final proof - there really are kangaroos in the Finnish forests.

Small Copper - Lycaena Phaleas.

Style is important even in the woods.

Vacant.

Inka, Petri, Hanna, Juha-Matti and me.

Lunch break.

Decomposing tree.

Last leg.

Nature would not leave us alone even upon departure.