Art Gallery
These are some paintings in different styles that an AI at https://ai-art.tokyo/en/ produced out of my photograph.
Comic strips are a my way of letting people know what's going on in my life. Recurring themes seem to be hair, shoes and board games.
Hair
Shoes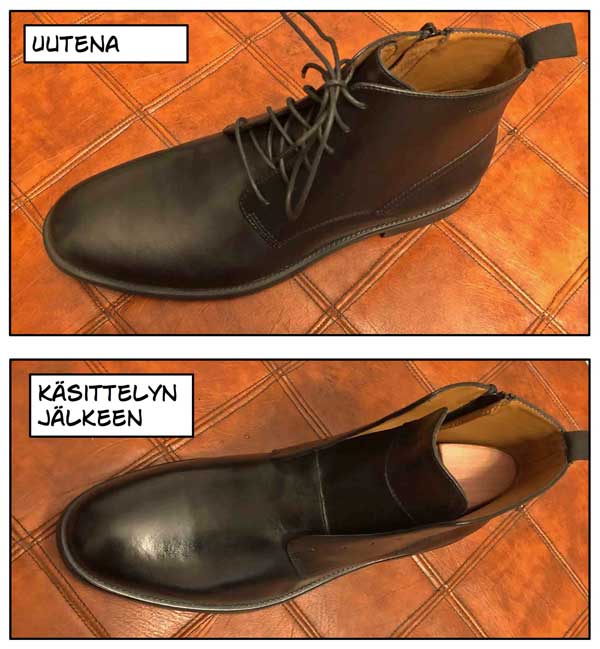 Games
Other things and possessions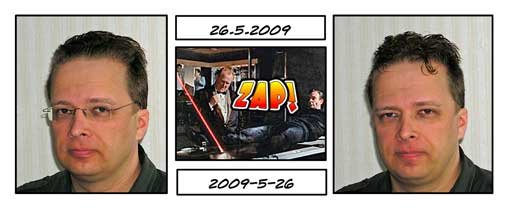 Old ones
These two images I have made with Pixels3D, which is a 3D-modeller for the Macintosh. Version 3.6.4, that I use, is free! Click the images to see them larger.

Strings at the end of the scarf were easy to make with an invisibility map. See how the head attaches seamlessly to the body. This was easy to achieve with the program I use. Dirt in the snow is a black and white cloud-fractal.

I made this image manipulation to a contest in a TV-show. My solution was different from the others in that I used all the presidential candidates, and I produced my own background in a 3D-program.
I wanted to depict how people don't choose their candidate rationally.

User interface in Pixels3D is a bit technical. Things are achieved by entering numbers, and the end result can only be seen after a lengthy process. On the other hand it's a very capable program. All kinds of effects can be used, and it can produce very realistic images. Lately I've been experimenting with so called Hollywoodian three-point lighting system.
On this site there are here and there some little images and effects that I've done with 3D-modeling.

My ex libris. It's a picture of me, passed through the stamp filter of Photoshop. The background is a dance mat for Playstation. I've printed these myself on self adhesive labels that are sold in stationery stores.